Aceedwin

Member

From: London, but not Soho.

Registered: Dec 31, 2008

Posts: 4,324

Gems: 0
Re: To Easy
You made an entire thread to say that? And then you spell too wrong twice. <sigh>
Yeah they screwed up the difficulty on all three games in my opinion. ANB was way too easy. TEN was way too hard (not for me, for other people, I handled it fine) and DOTD had a very up and down difficulty.
---
It is often said that before you die your life passes before your eyes. It is in fact true. It's called living.


Image from the legendary xkcd.
ember_da_dragon

Member

From: Aussie-Land

Registered: Jul 11, 2008

Posts: 687

Gems: 0

Birthday: 16 January

Age: 25 years old

Gender: Female
Re: To Easy
yes i aggre completely it was wayyyyyy to easy
---
Flapjacks wrote:
OH, I'M SORRY, WE WILL MAKE THIS TOPIC CATER SPECIFICALLY TO YOU, I APOLOGIZE FOR THE INCONVENIENCE
Spyro Master

Member

From: Oxfordshire, England/UK

Registered: Oct 20, 2008

Posts: 3,276

Gems: 0
Re: To Easy
All of them were, i was hoping that these new games were going to be challening however they weren't but still they were good games. I would of prefered it if there was a difficulty setting though.
---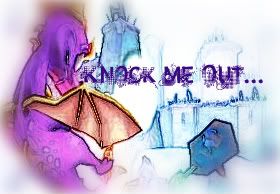 Signature is by Aicebo
Icefang99

New Member

From: Feralheart

Registered: Sep 05, 2012

Posts: 6

Gems: 0
Re: To Easy
At first, I adored this game- I still do, however after days of playing it I can beat it nearly eleven times per day. I love the spyro and cynder fight, and also the other boss levels. I found the games music quite enjoyable especially at the final area, which I always seem to look up on youtube, which is nerdy!
I completly agree that the game, is waaay to simplistic for my style.
---
Sometimes, even when the darkest hour is at hand, you must not lose hope. Hope is what will drive you forward. Follow your heart. Fight back the darkness. Strive for the light.
--