Black Shadow

Banned

From: Michigan

Registered: Aug 06, 2007

Posts: 213

Gems: 0
The differnt logo's
I've notsest that the logo's are differnt. I'll compare them in an image.

---
Sig © The Mad Thatter Previous username: MightySpyroFan | New Account: The Black Shadow

Spyro Master

Member

From: Oxfordshire, England/UK

Registered: Oct 20, 2008

Posts: 3,276

Gems: 0
Re: The differnt logo's
The first picture i can c the moon its the yellowy bit that curves that is the moon casue if u look at the game case properly it makes a moon behind spyro
---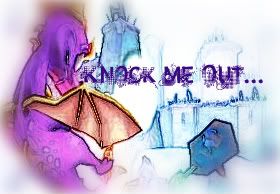 Signature is by Aicebo
Classic_Spyro

Member

Registered: Oct 18, 2009

Posts: 60

Gems: 0
Re: The differnt logo's
Great find! :3 I prefer the one with the moon, makes it unique to ANB and DOTD, which don't have any pics in their logo
---
'My name is Dug. I have just met you and I love you. My master is good and smart, he made this collar so that I may- SQUIRREL!... So that I may talk,' - Dug, PIXAR's 'Up'
Clock-la

Member

From: Who'll free the dogs?!

Registered: Nov 11, 2009

Posts: 17,238

Gems: 0

Birthday: 19 March
Re: The differnt logo's
It's not a big thing but i think the silvery moon one is mutch better.
---
Welcome to Nya Nya Nya please just call me Tatsumina no Mikoto Cocona! NYAMO!!


Oh the indignity.
spyro17

Member

Registered: Mar 12, 2011

Posts: 49

Gems: 0
Re: The differnt logo's
I like the first one and I don't think that's the I that's actually the seletial moon or after the selestial moons come togeth just like ignitus tells spyro after the fight whene he gets back and tells every one about how cynder has left the temple.